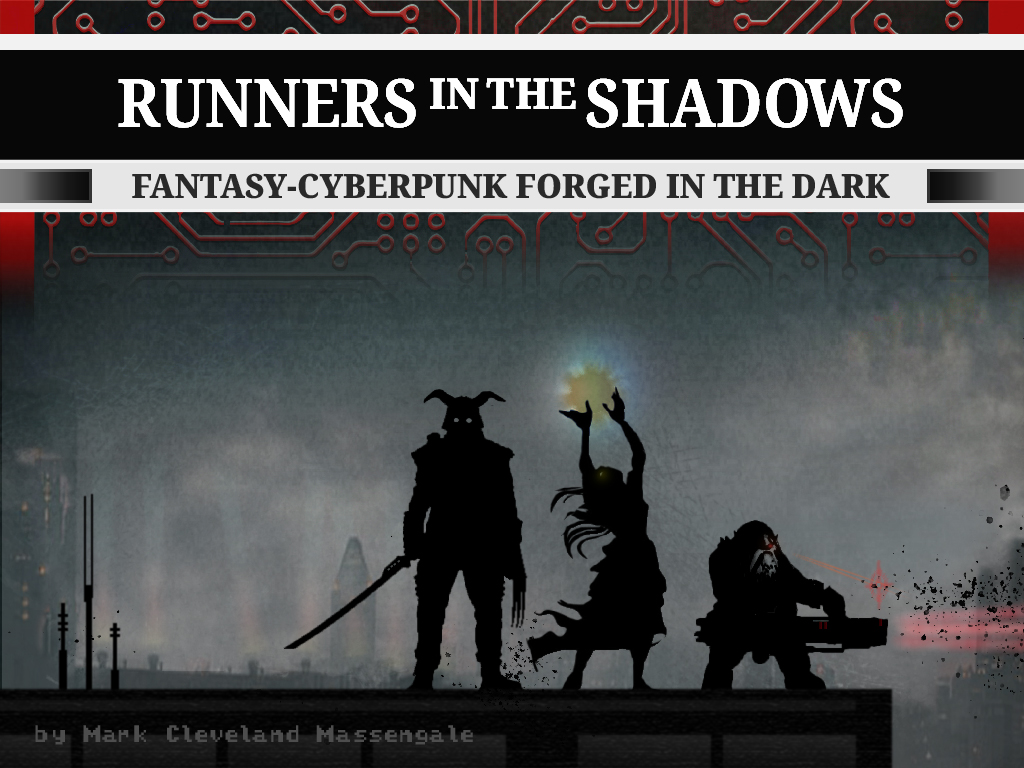 Runners in the Shadows
Status, Bugs, & Additional Materials
---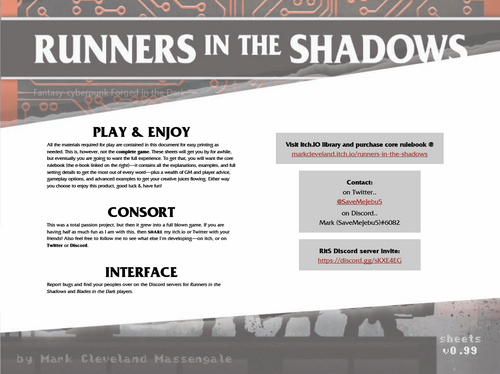 Status
Since this is my first devlog post, I think it's best if I give the project's status: it's almost final, undergoing final review.
Report Bugs
If you have noticed any issues, especially rules that don't line up, missing rules, or sentences that cut off suddenly.. please report them using this form (also can be found in the Additional Materials link, below). It's very short, and will send me a notification and collect the info I am most interested in. Also use it for typos, and other minor errors.
Additional Materials
A link to some additional materials were linked* today as well! http://www.bit.ly/RunnersInTheShadows. Inside, you'll find a Google folder containing several interesting additions:
A changelog for v1. Mostly for archival now.
A Google Sheet with all playbooks in it. Click File > Make a copy to get started filling things in for online play.
A folder containing setting materials for dystopian Hong Kong (a brief rundown of the districts, a map, and ideas for use with the Runners core).
A form for submitting bug reports (more on this in the next post).
Get Runners in the Shadows