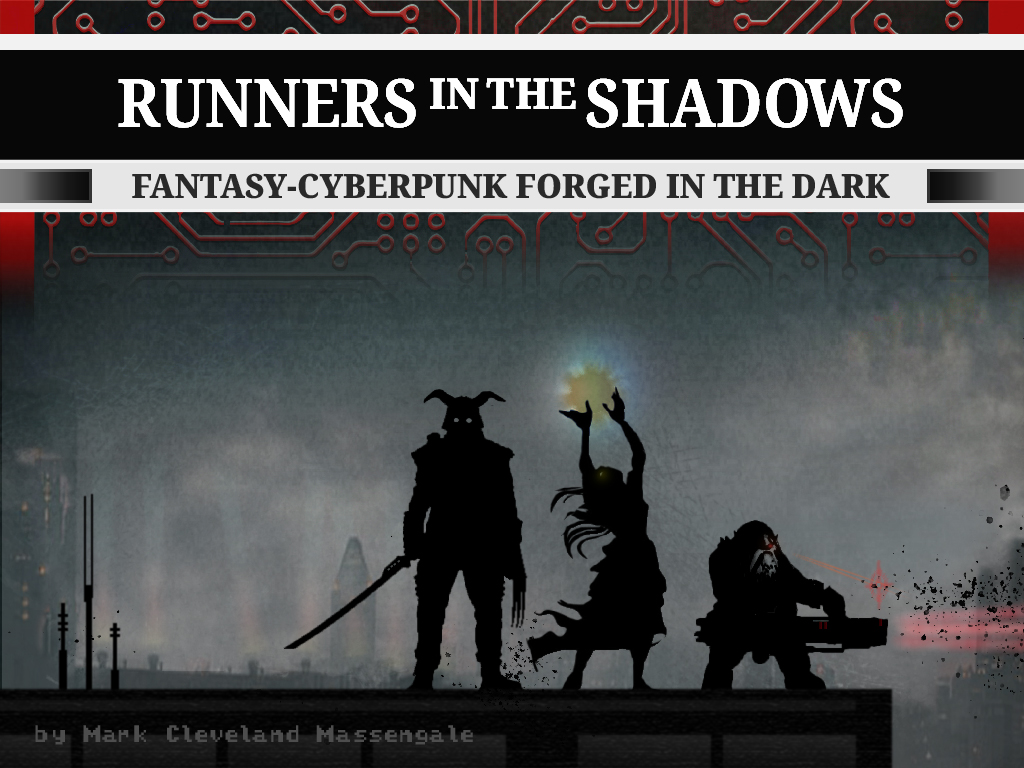 Runners in the Shadows
Adept Ways, and Supernatural Methods & Drawbacks
---
Forgot about a renaming of the Adept Ways I did in my recent playtest (to Mind, Body, and Soul) to better reflect the mystical nature of the playbook. So I updated those on the PDF and in the Google Sheets. These changes will also appear in the final text (consider this 0.991) which will publish after I get some bug reports on it (I have gotten none; here is the link to report issues).
And I included an added page which covers the important bits for supernatural characters selecting their ways, methods, and drawbacks. That way you can still create your supernatural characters without needing the full text for reference on the tradition stuff.
Included screenshot of the handout so you can just download that if you wish, rather than getting the new Sheets PDF.
Files
Runners Sheets (pre-release).pdf
3 MB
Jun 21, 2020
Get Runners in the Shadows