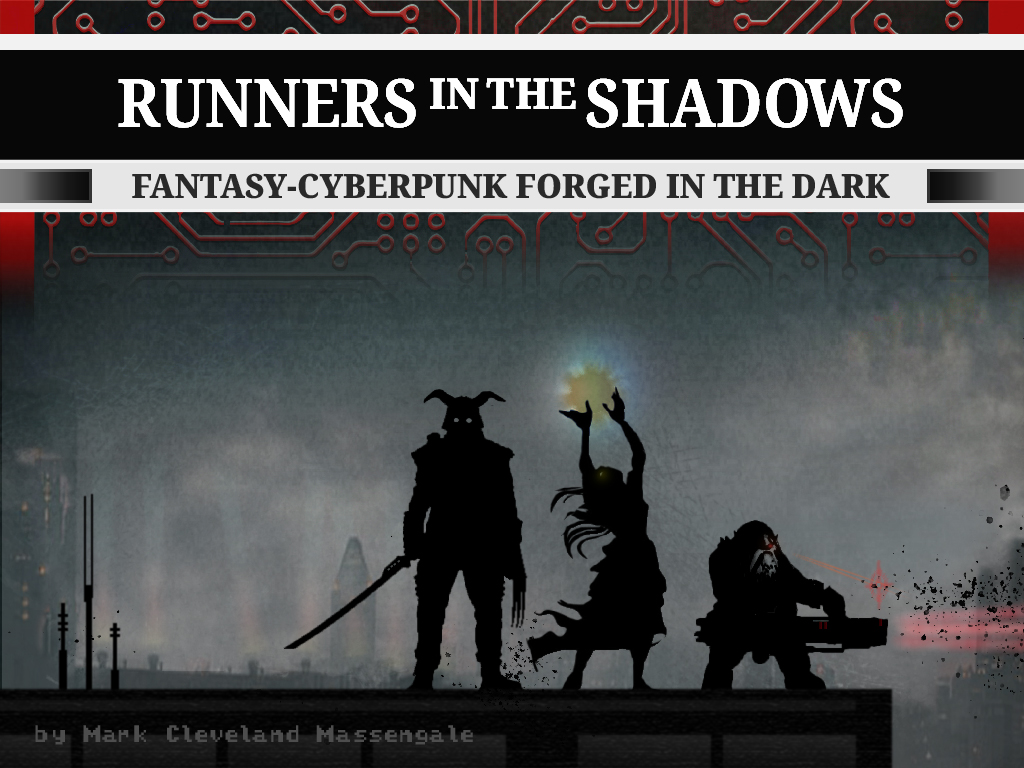 Runners in the Shadows
Core and Sheets v0.992 released
---
A huge update. 130 extra pages. The biggest changes are thus..
Reintegration of text from seven chapters! That is.. #s 4 (The Run), 5 (Downtime), 6 (Running the Game), 7 (Futurism), 8 (Strange Forces), 9 (Kingston), and 10 (Changing the Game).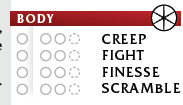 Wreck and Prowl actions out, in favor of Scramble and Creep. These actions have a different overlap with Fight and one another, help differentiate the various "approaches" to these actions, and aims to align with the new lingo a bit.
The integration of the Kingston setting documents throughout the examples and Starting Situation.
Sheets PDF now includes details on certain items (the deck, drone, and military weapon in particular). Added sheets for all the integrated Kingston info.
Hacker and Rigger: no more cyberdecks or drones counting as cohorts. Instead, they are just items, and the playbooks each get abilities which offer new opportunities for these classic archetypes.
Seattle setting info branched into Extra Materials folder, find in custom links on the RitS product page, or at http://www.bit.ly/RunnersInTheShadows
Free black and white version now available as demo.
Edit: The new version also marks the end of the price reduction to $5. However in applying the price restoration to $10 yesterday, I accidentally applied the pricing options incorrectly, temporarily removing some people's access. My fault!
Fixed now (and if you purchased at a lower price, then YES you will have access to this higher priced version, with triple the page count)
What remains to be done:
PC Playbook detail (Characters)
Crew Playbook detail (Crew)
How to Play chapter
the detailed item descriptions (Futurism)
the prepared Kingston faction tracker sheet (there is a blank one included!)
Files
Runners in the Shadows core.pdf
14 MB
Jul 11, 2020
Runners Sheets b+w.pdf
3 MB
Jul 12, 2020
Get Runners in the Shadows